We realize that it can be overwhelming to bring your eBooks to the world. That's why we've created this incredible international distribution offer tailored to you.
In addition to having your titles distributed to over 80 international retailers, you will also have access to Vearsa's world-class analytics. This will allow you not only to keep track of your sales reports, but will also help you to effectively track your eBook revenue across your new territories and retailers on a title by title basis.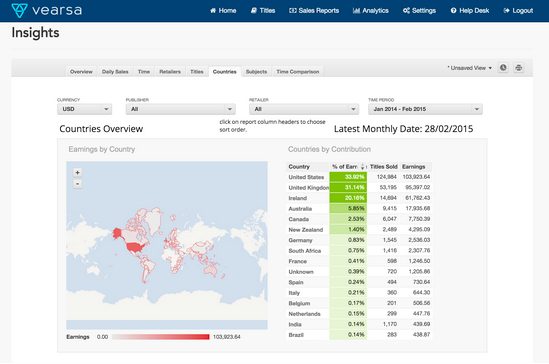 All this for less than $1,000 per year – no hidden fees or commission
This is a great deal for any publisher looking to get to new markets and generate new sales in a cost-effective matter.
Click here for a list of retailers that would be included in your extended distribution.
If you have any questions please contact leana@vearsa.com
We'd love to have you on board and cant wait to see your titles appearing worldwide. Just click below to get started.